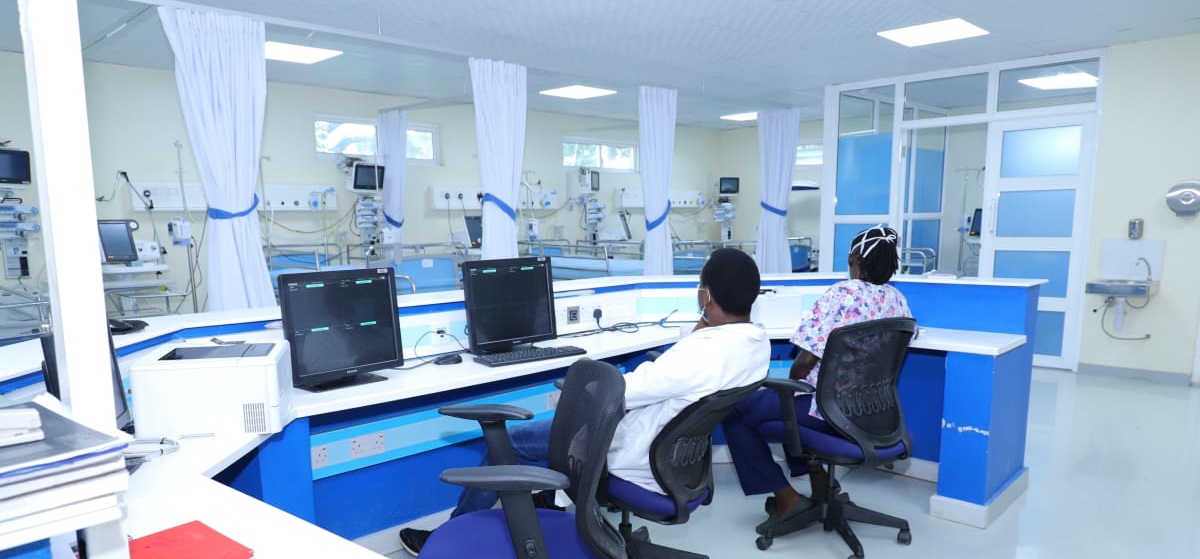 Narok County Referral Hospital ICU unit
Health and Sanitation
Background Information
The department of Health and Sanitation undertakes the provision of promotive, preventive, curative and rehabilitative health services.
The department envisions ensuring optimal community awareness and provision of equitable, quality, acceptable and affordable health care services meeting population needs for sustainable development with an aim of being a responsive and efficient people-centered Narok County health care system.
The objective of the Department is to ensure universal access to quality health services consisting of promotive, preventive, curative and rehabilitative services to all people in the county.
The specific objectives include:
Eliminate communicable conditions.
Halt and reverse the rising burden of non-communicable diseases.
Reduce the burden of violence and injuries.
Provide essential medical services.
Minimize exposure to health risk factors.
Strengthen collaboration with health-related sectors.
The department is guided by the core vision and mission of the department captured in the County Integrated Development Plan (CIDP) and the County Health Sector Strategic and Investment Plan (CHSSIP).
The Narok County Referral Hospital,situated in Narok Town, is the lead health facility in the County.
Department manages the County's health facilities comprising 8 level four Hospitals, 36 Health centers and 132 dispensaries. The department also manages the county's fleet of 11 ambulances in partnership with the Kenya Red Cross.
The department has a workforce of 977 comprising 755 technical staff from all cadres, 45 administrative staff and 177 support staff.
The department also has 192 Master Facility List (MFL) registered which are Public, Private, Faith Based Organizations (FBOs) and Community Based Organizations (CBOs) Health facilities, comprising 8 level four Hospitals, 36 Health centers 132 dispensaries.
The existence of Procured Red Cross ambulance services has enhanced emergency evacuation and referral systems in the County.
Monitoring the health status of the communities across the county.
Public education and community empowerment on health issues.
Mobilization of communities and stakeholders in combating emerging health incidences.