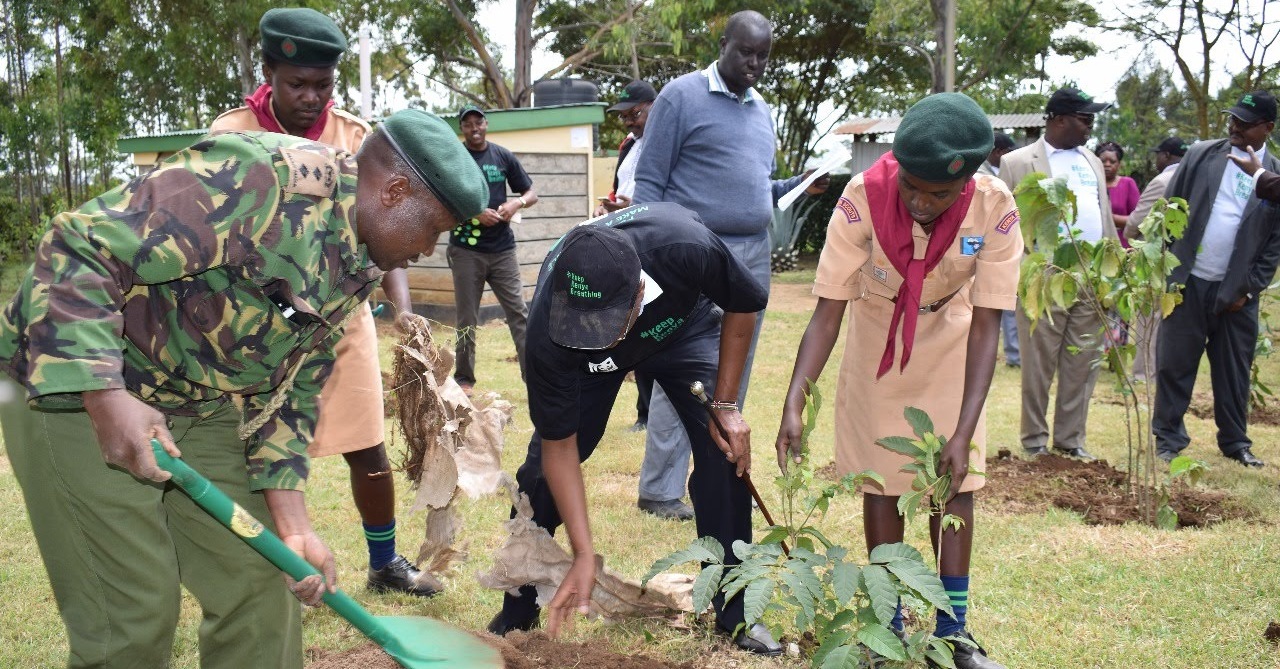 Planting of trees led by rangers, scouts and girl guides as part of the afforestation campaign
Water, Energy, Environment & Natural Resources
Background Information
The Department of Environment, Energy, Water and Natural Resources is responsible for the conservation and protection of natural resources in Narok County. The department does this through promoting environmental best practices and increasing access to renewable energy.
The Department is also responsible for the formulation and implementation of sector policies and strategies in Environment and Natural Resources and Water and Irrigation and approval of sector plans and projects.
The Department's vision is to ensure environmental conservation for sustainable development.
The mission of the department is to ensure a harmonized, streamlined and coordinated approach to interventions of the many players and address the necessary cross section issues and enhance sector performance.
Promoting energy conservation and developing relevant alternative renewable energy technologies such as energy saving jikos stoves, biogas, and solar.
Training on energy efficiency strategies.
Sensitize, develop and disseminate appropriate Agro- forestry technologies.
Increase and improve accessibility of trees seeds/ seedlings in the community.
Produce and distribute seedlings and seed of appropriate Agro forestry/ wood fuels species.
Waste management.
Control of air pollution.
Controlling noise pollution and other public nuisance and outdoor advertising.
Issuing license to emit excessive noise and vibrations to business community.
Regulating noise emission during market days in our town centres.
Regulating noise emission by religious organisations.